Visiting the Club
Visitors to West Mersea Bowls Club are very welcome! Please ring us on 01206 382580 if you want to view our facilities.
The Club is located on Mersea Island, and the island is connected to the mainland via a connecting road (called the Strood). There are times when the tide is high, when you won't be able to drive over the Strood and you will have to join a queue to wait for the tide to recede - see photo below!
Plan your visit to the club by checking the TIDE TIMES first.
Using Google Maps or Sat Nav
The postcode of the club is CO5 8JZ. Unfortunately, Google Maps does not show our location accurately, so please look at the map below, or refer to the directions below.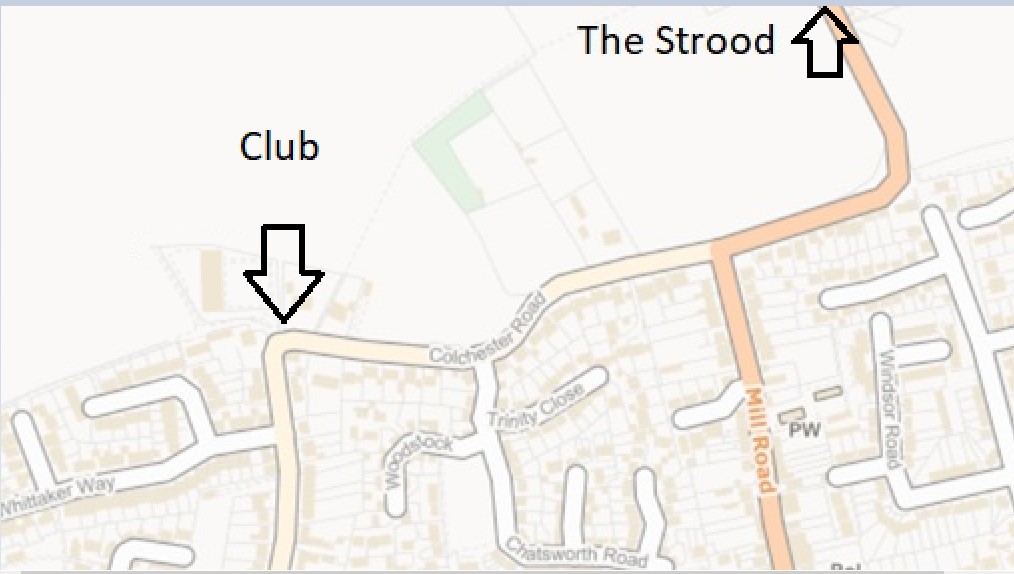 Directions to the Club
From Colchester take the B1025 MERSEA ROAD and cross the water via the Strood.
Pass the playing fields on your left, and follow the road to your right round a bend.
After a very short distance, take the right hand fork onto COLCHESTER ROAD.
Immediately before COLCHESTER ROAD turns sharp left, you will see the Club on the right hand side – see map. Extreme caution is required as this is a blind bend.
Avoid the Queue!
Photograph supplied by and with permission from INFOCUS AERIALS