The Holt Trophy Final 2022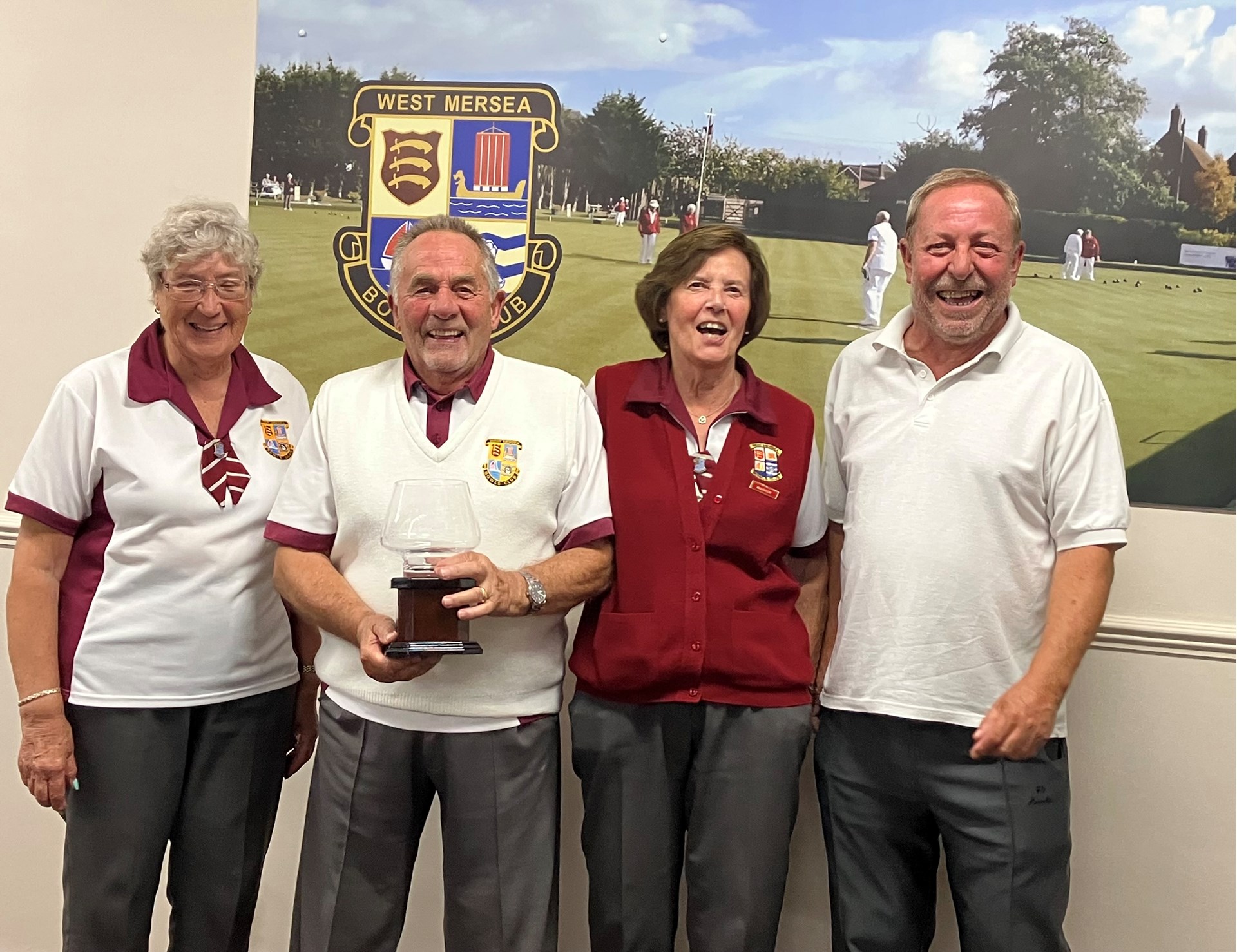 HOLT DRAWN TRIPLES LEAGUE
The final of the Holt Drawn Triples League was held on Tuesday, 6th September when to determine the overall winner, the teams from the two Leagues were drawn against each other in their relevant League positions.
Having played all our games on warm summer evenings throughout the season, the final proved to be a miserable, rain interrupted evening only made bearable by the thought of a lovely warm cottage pie supper to follow which was kindly prepared by Lyn Bywater and Beryl Turner.
The overall winners were Rita Ager, Maureen Cansdale, Graham Walford, captained by Dave Shannon. Congratulations and well done to Rita, Maureen, Graham and Dave. Commiserations to the valiant runners up, Malcolm Cameron, Will Duncan, Vivienne Smith captained by Mags Hobby.
A sincere thank you to all those who took part in the League and to those who were kind enough to act as captains for each team and take on our less experienced members. Without all your support the League would not go ahead.