2020 Monthly Updates
July 2020
July 30 Medley Pairs League Update
In lieu of our normal Club, County and National competitions, the Club have started a Medley Pairs League for this summer season. We have had some 14 teams wanting to take part so have divided the teams into 2 Leagues to ensure we are able to finish well before the end of the season. The last week will see League 1 playing League 2 to find the overall winner. The Leagues have so far produced some very good games with interesting results and is proving quite popular with all those taking part.
Colin and Sue Sargeant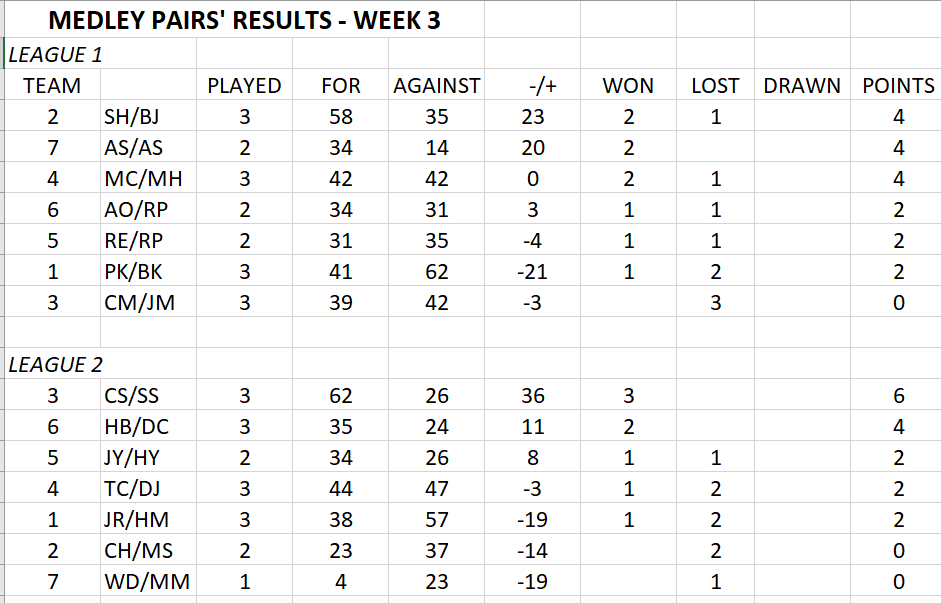 July 7 Ladies Morning
The first of the Tuesday morning sessions was well attended and enjoyed by all players.
Thank you ladies all of you for making it such an enjoyable morning, and to Brian Johnson and Carol for taking our photos .
I hope you will all remember this is now a regular Tuesday morning session and hope to see you all as often as possible.
Helen M Ladies Captain
May 2020
We have opened for business though not in our usual manner but in a much subdued and unusual way though you wouldn't think it subdued if you have seen some of the sessions.
Our President Annette has cast her first woods as in the normal tradition and enjoyed her subsequent practice session.
These sessions are only to give you a chance to reconnect with our sport and partake of some pleasurable outside activity - what could be a better way to spend a summer's afternoon.
We hope that those of you who book bowling sessions will feel safe in our arrangements we have made. Here is a picture of the equipment box arrangement which we hope you will get used to very quickly.
Colin and Sue Sargeant hold the rink book so please phone or text them to book a rink. Phone numbers are: 01206 386010 or 07512 423897. Please give 24 hours notice so they can arrange to unlock and put out the boxes as the Clubhouse is still temporarily closed.
This has been a very frightening and unknown experience for us all but we hope you will enjoy a few happy hours and hope we can all safely meet again soon.

Helen and Colin and Sue who did all the paper work